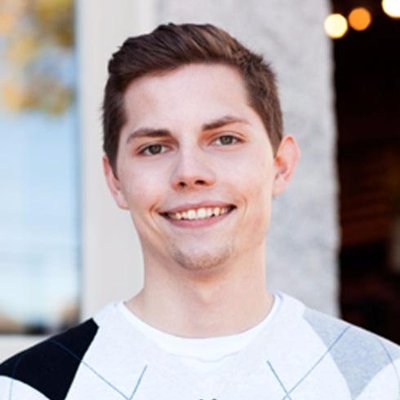 @andybeckmann
Maine-based Website Designer, E-commerce and Application Developer
(207) 482-3732 · contact@andybeckmann.com
Basic Website Design — Starting at $499.00

Desktop and mobile layout design of 2 page templates.

Home page template
Interior page(s) template

Advanced Website Design — Starting at $749.00

Desktop and mobile layout design of 4 page templates.

Home page template
Interior page(s) template
About page template
Contact page template

E-commerce Website Design — Starting at $999.00

Desktop and mobile layout design of 8 page templates

Home page template
Interior page(s) template
About page template
Contact page template
Shop page template
Product page template
Blog page template
Post page template
Custom Website Development — Starting at $499.00

Custom responsive website development built with HTML, CSS, JavaScript and PHP.

HTML 5, W3C validated
CSS 3, SCSS preprocessor
JavaScript ES9+, Vue 3 framework
PHP 8.X Hypertext Processor
MySQL, Firebase

Custom WordPress Theme Development — Starting at $999.00

WordPress 5.X Theme Support for:

Custom background video on website
Custom logo in website header
Customizable social media links
Unlimited Pages and Page Menus
Unlimited Posts, Categories, and Tags
Unlimited Contact Forms

E-Commerce WordPress Theme Development — Starting at $1,499.00

WordPress Theme Support for WooCommerce 4.X features:

Products with variations and categories
Search and Sort catalogue
Cart, and Checkout process
Order notification and status emails
Shipping and tax calculation
PayPal and Stripe Payment Processing
Sale pricing and Discount codes
Downloadable products and more...
"Andy listened to our needs and developed the perfect website for Women In Harmony. We went from a website that was difficult to edit and did not work well on phones and tablets to a website that looks great on any device..."

Continue reading

"I LOVE the final look of my website and I'm frequently complimented on its appearance, layout, functionality, and responsiveness. Better yet, we launched my website just before the holidays in 2020 so I could sell..."

Continue reading

"Awesome job, looks fantastic. Thanks for all your help over the years! If you ever need a reference feel free to use me!"